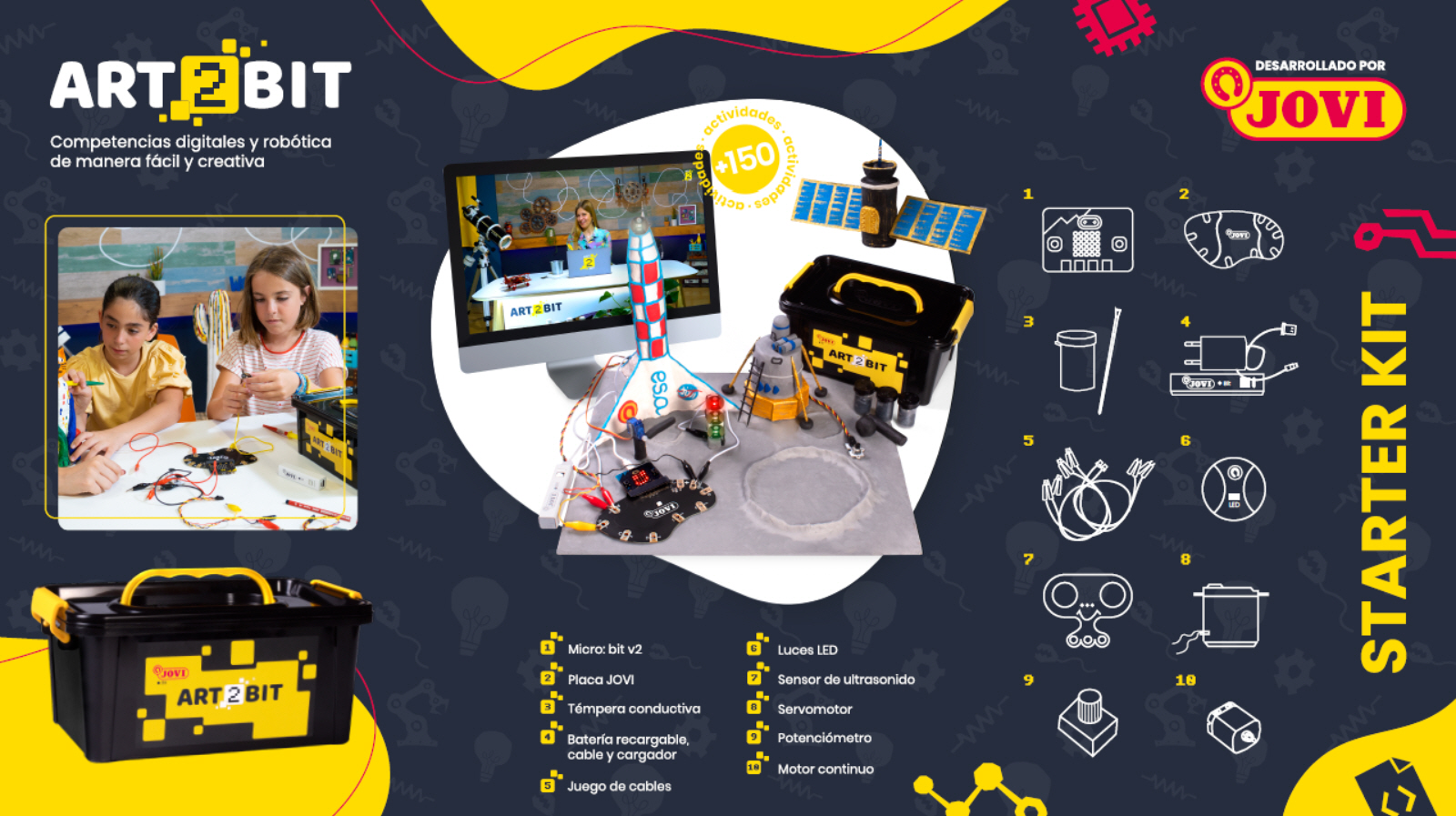 Summary
Summary of the ART2BIT Technological Kit and its components; of the platform, its screens and types of activities.
Download the document
Presentation for schools
Digital skills, programming and robotics in an easy and creative way. Ready to apply in the classroom, support for teachers and accompaniment throughout the process, based on STEAM, several direct evaluation channels, and much more.
Download the document