An intuitive and easy-to-use platform for students and teachers
ART2BIT has been developed taking into account the needs of the teacher, facilitating work by competencies and allowing an evaluation method without knowledge of robotics or digital skills. An intuitive, guided and easy-to-use support to promote an ideal environment in the classroom.
Students
student platform
The student has their own space where they can view the active activities, projects and the rest of the activities carried out. The contents are shown through videos, images, interactive activities and explanations. At the end of each activity/project, the student will complete the self-assessment section as a group and individually.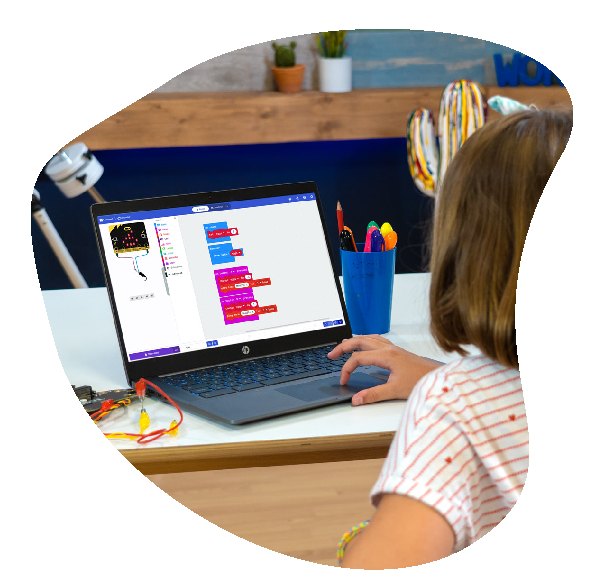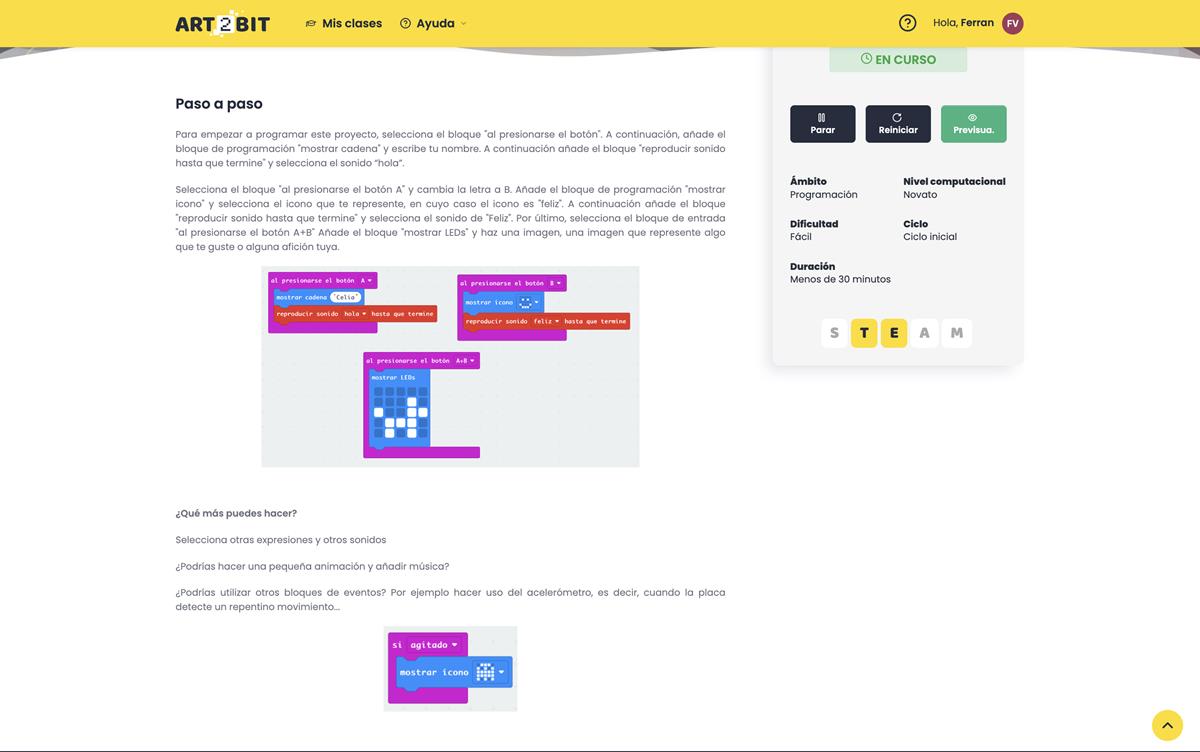 Student Resources
Educational episodes on computational thinking and programming
Thanks to Ada and Bit, you and your students will easily learn robotics concepts that may seem complicated.
Computational Thinking Activities
Through small challenges, students will create their first programs.
Digital culture activities
Fun activities to acquire digital responsibility, develop digital skills and become digital creators.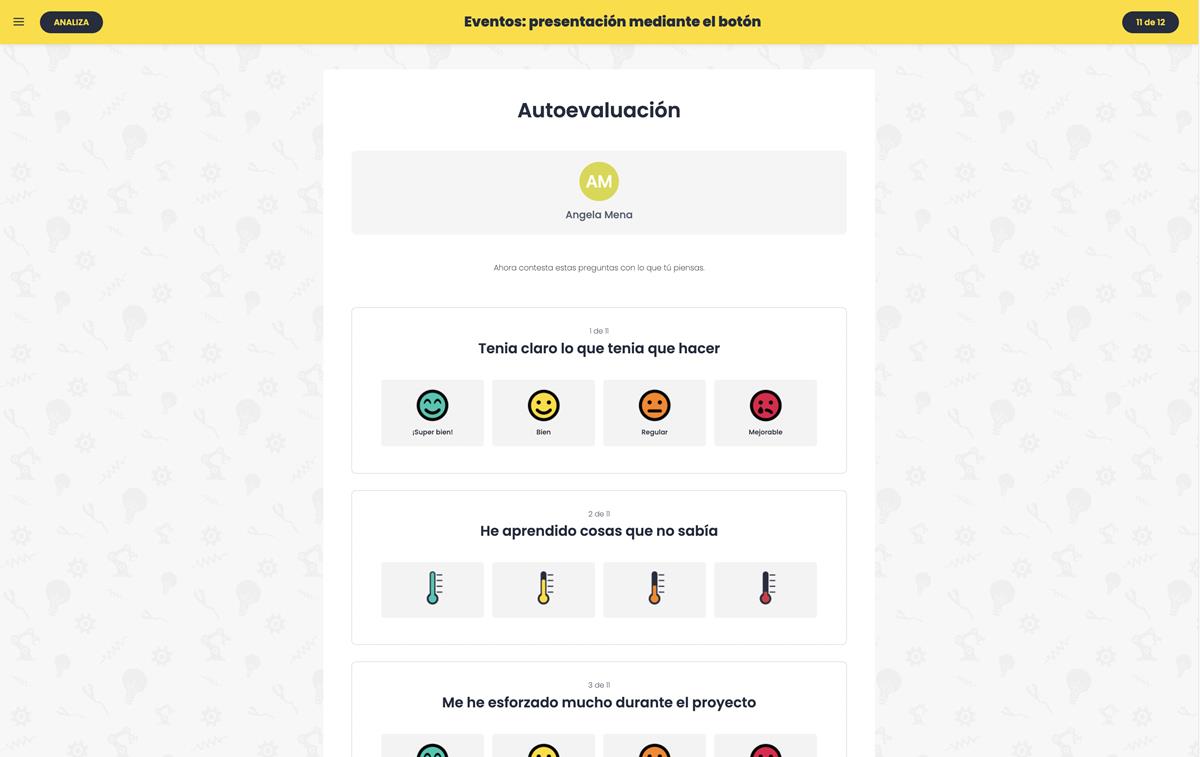 Projects oriented thanks to the SDGs (Sustainable Development Goals)
Activities created with the aim of finding creative solutions to global challenges.
Expressive art activities
Activities in which technology and art come together to generate a new method of expression.
Self evaluation
With this self evaluations students can think about their own learning and their contribution to teamwork.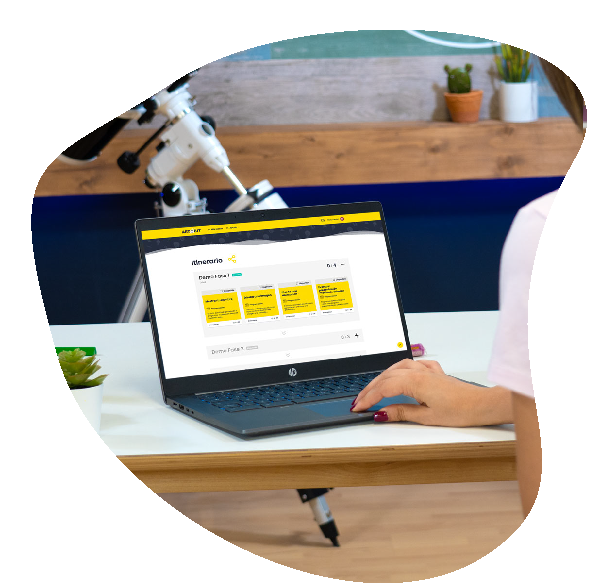 Teachers
Teaching platform
The platform has three clear and simple spaces where the teacher can manage all the classroom management:
My classrooms
Here you can view all your groups of students, from where you can access the itineraries assigned to each classroom.
Itinerary
It is a learning guide sequenced by levels and adapted to your group of students.
Activity tabs
They explain the approach and development of each activity or project. The explanations are always accompanied by step-by-step videos, interactive resources, downloadable documents and templates, an evaluation system and a preview of the content that your students will see.
Resources for the teacher
Educational episodes on computational thinking, science and programming
Thanks to Ada Lamarr and our partner Bit, students will easily understand robotics and programming concepts through simple and fun examples.
Different evaluation channels
Aware of the difficulty of evaluating those concepts that we have not yet mastered, ART2BIT offers 4 different evaluation methods with all the necessary rubrics to monitor your students and groups at all times.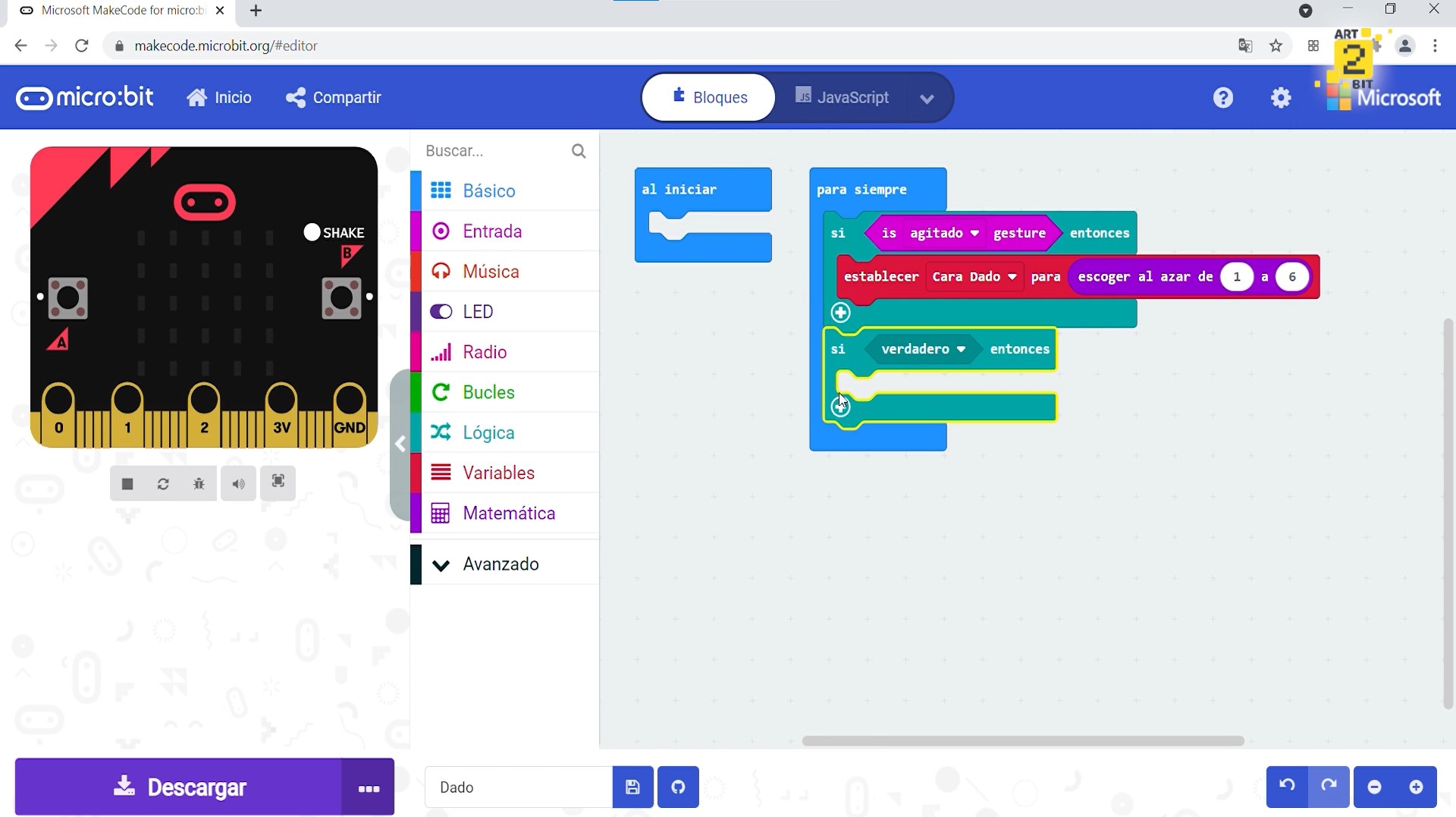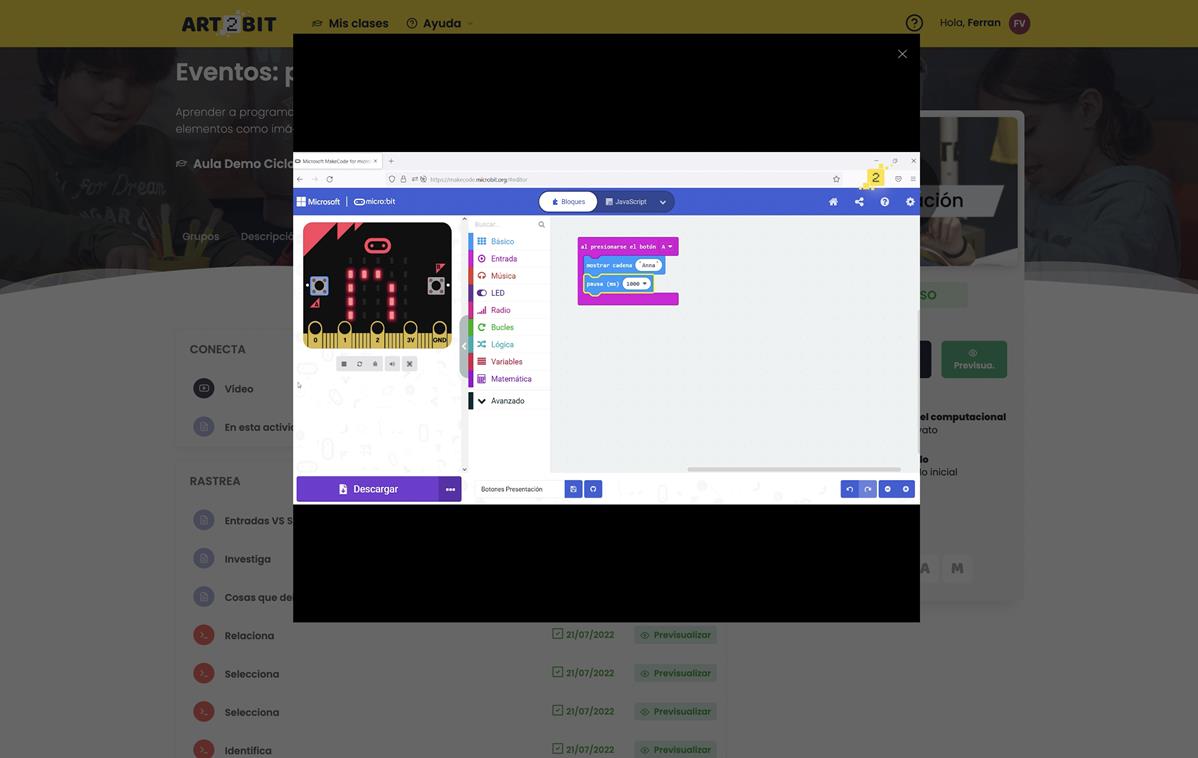 Step-by-step tutorials of activities and projects
It is a step-by-step guide on artistic concepts, robotics and programming to approach each activity successfully and safely.
Programming challenges solved
You will have step-by-step instructions that will give you the security you need to support your students. All instructions have a downloadable file with the solution.
Downloadable documents and templates
Support materials that facilitate and complement the activities; With some of our templates you will save time and effort.
An educational community at your disposal
To give you security on a day-to-day basis and to continue learning to improve your classes, there is nothing better than surrounding yourself with teachers like you.
The platform is compatible with PC, Mac, Chromebook, Android and iOS digital tablets. We recommend using Chrome as a browser.
No, it is not. The activities can be carried out with only one device per kit and group of students. In some contexts or activities, having a second device, specifically for programming, can facilitate and help all members of the group to be more active.
We have created a friendly and personalized logins so that your students can access safely from an easy-to-remember login. It is not necessary for students to have an email address to use the platform.
You will be able to create groups manually, randomly or even recover the groups of previous activities, with just a couple of clicks.